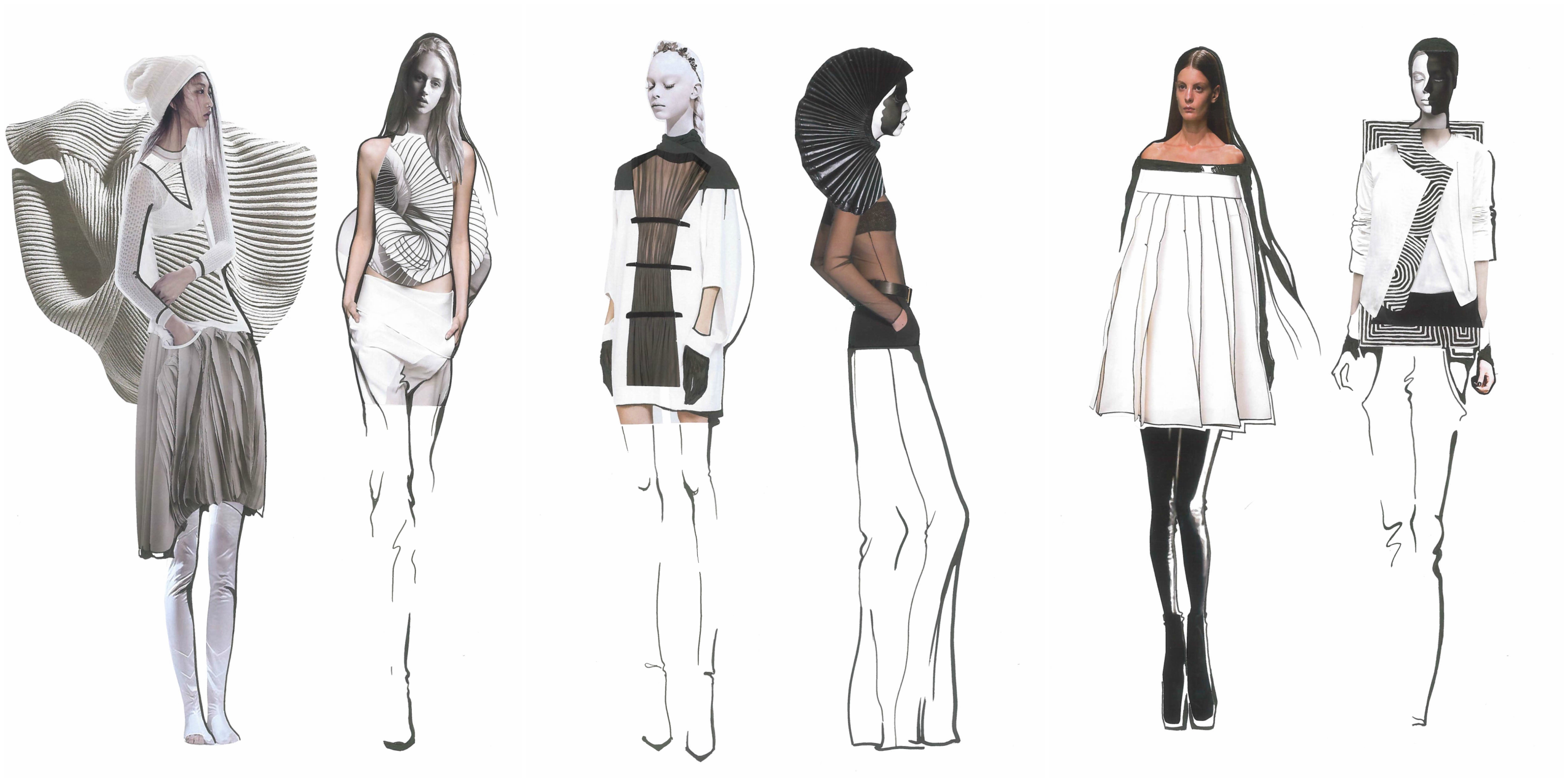 FASHION DESIGN SUMMER SCHOOL CERTIFICATE PROGRAM
The Beginners Level Fashion Design Certificate Program is aimed for participants who are new to fashion design. This program merges sketching and general visual skills, aims to improve creative thinking and prepare students for the process of the creation of collections and portfolios.
From 1st till 22nd of July, 2019
Class Schedule Monday to Friday, 13.30- 16.30
45 hours, 3 weeks
PROGRAM CONTENT
Introduction to Fashion Design
Introduction to Basic Drawing Techniques
Figure Drawing
Figure Body Details: Face, hair, eyes, lips, hands and feet drawings
Model drawing on figure and coloring studies
Trends: By who and for who?
Mood Board: What it is and how it is prepared
Studies for moodboard inspiration for Mannequin and Model drawing
Technical drawing bases: Technical drawings are used to describe the design to the modelist
Mini Personal collection Study: Theme/Concept decision, Moodboard-Muse-Coloring studies, Model drawing, Technical drawings
Application requirements: Anybody who has not taken previous education in fashion design is eligible to apply to this program.
Course will be taught in Turkish simultanously translated into English.
INSTRUCTOR I: AYCAN BAŞOĞLU (9.30-12.30 Morning Session) Aycan Başoğlu is the founder and creative director of the brand whiteset6. She has studied Sociology at METU in the years 2001-2005 and continued her education at Strasbourg University, France. In 2007 she graduated from the same university and received her Masters Degree at the department of Sociology. After completing her education she returned to Turkey to pursue her career. In 2013 she graduated from Vakko Esmod Fashion Academy Istanbul with a Golden Needle Award. Upon her graduation she began working with various designers. She is currently working in the sector as designer and also pursuing her career as book translator.
INSTRUCTOR II: ELİF SÜLÜN (13.30-16.30 Afternoon Session) Born in 1975 in Istanbul, Elif Sulun graduated from Istanbul University, Faculty of Literature. She had the opportunity to see the world in her first career whilst being a flight attandent at THY. She continued working at different airlines worldwide as a VIP Lounge Manager. Due to her interest in design, she joined 3 yrs of Fashion Design and Creation Diploma Program at Vakko Esmod Fashion Academy and become one of our school's first graduates. After graduating, she built her own brand and started selling at Dubai and other Middle Eastern Countries. She is currently teaching Fashion Design, Photoshop and İllustrator Fashion Design Certificate Programs at Vakko Esmod.