Education Time
29 Weeks
116 Hours

Schedule
Every saturday
12:00 – 16:00

Starting / Ending Date
12 October 2019
25 April 2020
Open Day: Saturday, September 14th between 12.00-13.30
About the Program
This program is a comprehensive program including all sectoral purchasing and production processes, which provides the ability to prepare collections covering all leather saddlery products such as leather bags, belts and wallets, continues R&D studies, explains the logic of model extraction in detail.
Application requirements: Suitable for anyone without previous design training and experience.
Program Content
Fashion History / Art History / Reflection of Art Movements in Fashion
World famous fashion brands, traditional Italian and French handbags brands and stories
Introduction to bag and accessory models, understanding parts / terminology
DRAWING TECHNIQUES I: Basic drawing techniques 1
Line types, intonation, light-shadow, light-dark
DRAWING TECHNIQUES II: Basic drawing techniques 2
Variety of perspective, live bag model drawing
BAG DRAWING I: Artistic drawing and technical drawing
BAG DRAWING II: Artistic drawing and technical drawing
MATERIAL KNOWLEDGE: Leather knowledge / types / recognize leather, process / pattern / texture / printing techniques
WORKSHOP: WALLET Hand made wallet with leather planting
TREND PRESENTATION: What is trend, how to determine trends / 2020-21 trend presentation / color concept
MOODBOARD 1: What is Moodboard, what it does, concept preparation
ILLUSTRATOR 1: basic drawing stages in illustartor: starting with cubic forms and drawing bags
MOODBOARD 2: creating and developing moodboard ideas
WORKSHOP 2: Hand made leather bracelet
PHOTOSHOP 1: Basic collage stages in Photoshop
COLOR KNOWLEDGE AND APPLICATION TECHNIQUES
PAINTING TECHNIQUES: COLORING WITH AQUARELL AND MARKER
Bag drawing and coloring
MODELING I INTRODUCTION: bag pattern removal course with the modelist, understanding the logic of model extraction
TRIP I: WORKSHOP: to see the production process in the workshop environment, to show and explain the whole process from leather cutting process to the final stage of the bag at the manufacturer
MOODBOARD 2: Creating and developing a Moodboard idea
PHOTOSHOP 2: Creating moodboards with Photoshop
ILLUSTRATOR 2: technical clutch bag illustration and detailing at the illustrator
MODELING II INTRODUCTION: clutch bag pattern removal lesson with modelist, understanding of model extraction logic
TRIP II: ACCESSORIES / LEATHER: Accessories and leather sales places to visit and make the necessary supply for clutch
WORKSHOP 3: Hand clutch making
MOODBOARD, DETAILED COLLECTION CONTROL, DRAWING CONTROL
PHOTOSHOP / ILLUSTARTOR 3: Bag coloring in Photoshop, texture to vector drawing, coloring
MODELING / MODEL MAKING: Each student will prepare his / her own model molds with the help of the modelist and make the model from the presentation
CLASS WORKSHOP: MODEL MAKING 1
CLASS WORKSHOP: MODEL MAKING 2
BRAND PRESENTATION: Branding processes of world brands, how to create a brand, things to be considered in the brand process
CREATING PRESENTATION PLAN / MERYEM ŞALVARCIOĞLU
CLASS WORKSHOP: MODEL MAKING 3
CLASS WORKSHOP: MODEL MAKING 4
COLLECTION CONTROL / DESIGN CONTROL / PRESENTATION CONTROL
FINAL JURY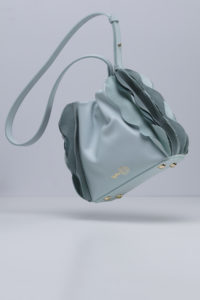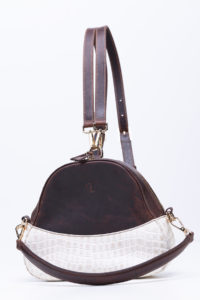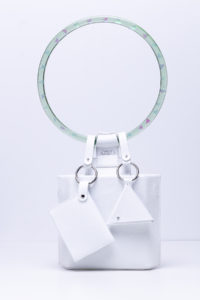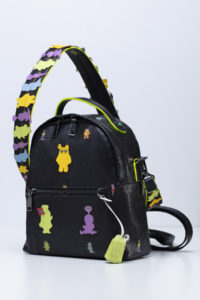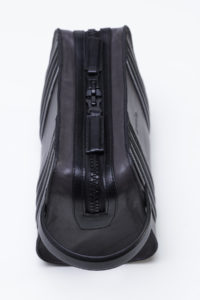 Instructors
Ana Eğitmen: Sahire Tuncer
"Sahire Tuncer "tasarım markası; butik ayakkabı ve çanta markası olarak kurulmuştur. Koleksiyonlarının tamamı el yapımı olarak üretilmektedir ve koleksiyonlarında seçtiği materyalleri; gerçek deri, organik malzemeler ve özel metal aksesuarları; ağır el yapımı işçiliği ile birleştirmektedir. Tasarımlarında özgün baskı tekniklerini, farklı işleniş stillerini, farklı doku kullanımlarını koleksiyonlarına taşımaktadır. Mimar Sinan Güzel Sanatlar Üniversitesi'nden mezun olan tasarımcı, 2006 yılında İtalya'da Istituto Europeo di Design 'da Ayakkabı Ve Çanta Tasarımı mastır eğitimi aldıktan sonra Türkiye'de birçok başarılı markanın ayakkabı ve çanta koleksiyonlarını hazırlamıştır. Şu anda da kendi markası "Sahire Tuncer' için de deri çanta ve ayakkabı koleksiyonu hazırlamakta ve koleksiyon Avrupa ve Amerika'daki bazı küçük butiklerde satılmaktadır. Ayrıca Elle Ayakkabı 'da tasarımcı olarak çalışmaya aktif olarak devam etmektedir.
Serbest ve Bilgisayarlı Çizim Eğitmeni: Meryem Şalvarcıoğlu
2011 yılı Marmara Üniversitesi Güzel Sanatlar Fakultesi Tekstil Tasarımı mezunudur. 2012 yılında 62 Design Oyunculuk ve Kukla firmasında Tasarım Asistanı, 2012-2015 yılları arası LC Waikiki Firmasında Desen Tasarımcısı, 2015-2016 yılları arası Mexx-Eroğlu Holding'de Grafik Tasarım Uzmanı olarak görev almıştır. 2016 yılı itibariyle MAGGU Studio Fun Designs and products firmasında Moda Tasarımcısı olarak görev yapmaktadır. 2017-2019 tarihleri arası Venüs Giyim firmasında tasarımcı olarak görev yapmıştır.
Atölye Workshop ve Uygulama Eğitmeni: Kübra Kula Akdağ
Saraciye sektöründe kurumsal firmalara üreticilik yapmakta olan GRUP CANTA ve AKSESUAR SAN TİC AŞ de 9 yıldır tasarımcı – üretici – olarak çalışmaktadır. Küçük deri ürünler departmanından sorumludur. Deri takı, anahtarlık, mini cüzdan , deri çanta sapı vs Yerli markalardan (HOTİÇ ,İNCİ, DİVARESE, ELLE, NETWORK, QUE,TANCA.. ) birçok markaya koleksiyon hazırlayıp yüksek adetlerde siparişler yapmıştır. Bütün tasarım ve üretim süreciyle bizzat ilgilenip her detaya hakim olmak gibi bir tutkusu bulunmaktadır. Hala sektörde calışmaktadır. Bir yandan KKA adı altında kendi markalaşma sürecine başlamış bulunmaktadır. Şimdilk tasarım butiklerinde ve online platformlarda satış yapmaktadır.
Modelist: Zühtü Yılmaz
Marka Eğitmeni: Gizem Yalçın Akan
2016 Koç Universitesi İşletme fakultesi mezunudur. 2016 -2018 arası Istituto Marangoni'de Moda Ve Lüks Marka Yönetimi konusunda Yüksek lisans eğitimi almıştır. Bloombag çanta markasının kurucusu ve kreatif direktörüdür.