All Fashion Related Professions Dating Back to 1841
The Fashion Design education that has been applied at ESMOD schools worldwide for 179 years is applied exactly with the guidance of international instructors with 15+ years of professional industry experience.
An International Education Network
Based in Paris
Starting from their sophomore year,
Vakko ESMOD Fashion Academy students have the opportunity to apply
to the exchange program to study in ESMOD schools worldwide.
50% of Academy students are international students coming from other ESMOD schools or from around the world. Classes are presented in English simultanously translated into Turkish. Thanks to its network of exchange opportunities, students get the chance to explore another country and its culture, and learn fashion and textile terminology in both languages.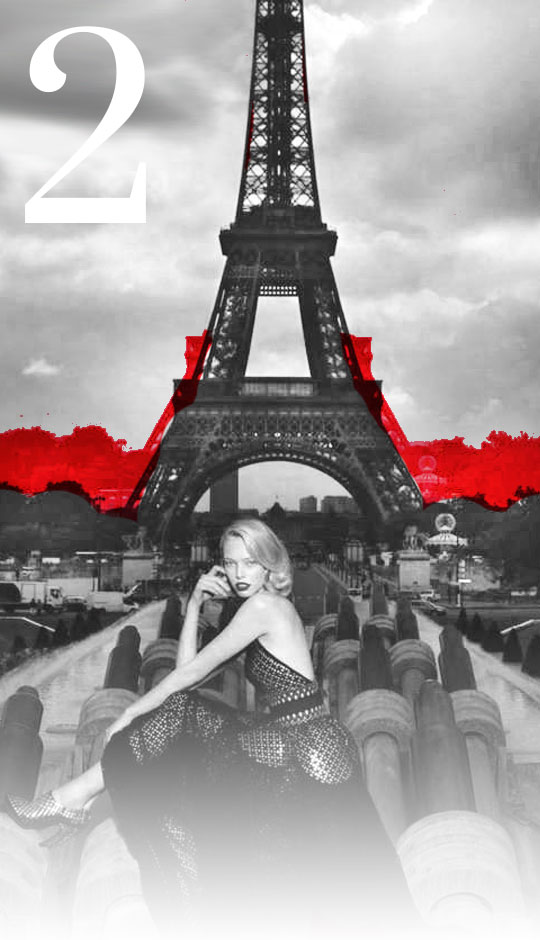 After completing their third year,
students have the opportunity of an invitation to
Master's program at ESMOD Paris.
The diploma that Vakko ESMOD Fashion Academy students receive after their third year is approved by ESMOD Paris, and has international recognition.
Vakko ESMOD students also receive Fashion Design and Pattern Making certificates approved by the Turkish Ministry of Education.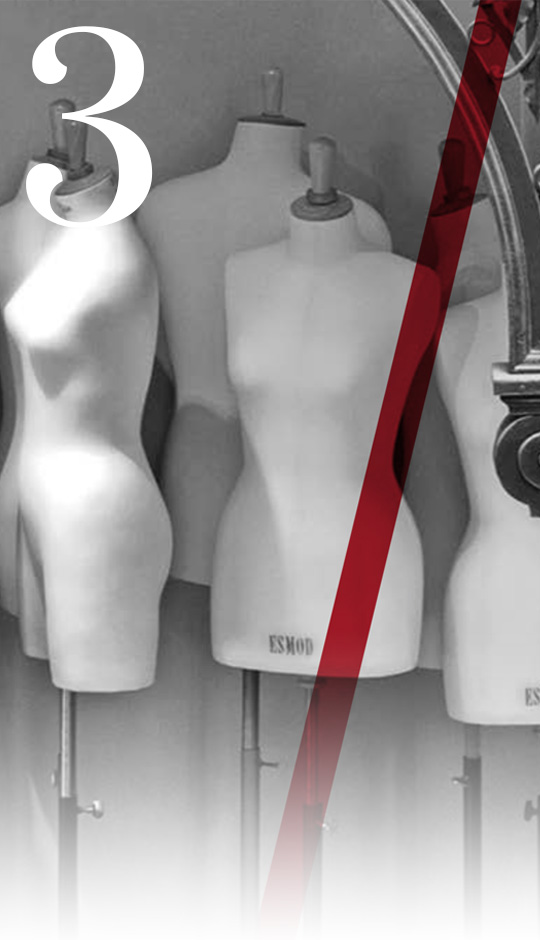 Worldwide Employment Rate of Graduates: 93%
ESMOD students have a worldwide employment rate of 93 percent during the 6 months following their graduation.
Each class has 20 students, allowing students to have one-on-one time with their instructors. Students are trained on subjects directly related to their future profession, and are encouraged to form their portfolios in this direction.

Vakko ESMOD Fashion Academy works closely with the industry,
aiming to introduce its students to the fashion world from day one.
Projects in the education program are applied in collaboration with leading industry brands, ensuring that students receive professional feedback on their work. Experienced guest professionals are invited to meet students to present in talks and conversations, helping students form their own business networks. Successful students are presented with the opportunity to do internships as part of various brand collaborations, other than the internships offered at the Vakko Production Center.
Vakko Fashion Center and Vakko Production Center doors are open to our students throughout their training.
Students have access to the extensive archive of the Vitali Hakko Creative Industries Library established in 2011, as well as having the privilege of getting to know the ready-to-wear production industry up close at such production facilities as the Fabric Printing Workshop and the Ready-to-Wear Workshop at the Vakko Production Center.